So you're having an Action Foundation Summer Garden Party?! We've come up with six of our favourite games that you can play from a safe social distance so you and your guests can have loads of fun…
Click here to find out more about how Action Foundation supports Refugees + Asylum Seekers
---
1. Global Quiz
We've all been quizzing like mad over lockdown, so this is an easy win. We put together this global-themed quiz for our team during Refugee Week which was a big hit. Split the party into teams and battle it out – you could have a prize for the winners!
Download:
Global Quiz PowerPoint
Quiz Answers
2. Garden Party Scattergories
You have 90 seconds to name as many things as you can that come under the following headings. Play as individuals or in teams… the highest score wins!
Garden Birds
Plants
Bugs
Things you'd find in a garden shed
Cocktails
Sandwich Fillings
Cakes
3. Who am I?
Give everyone a party hat and then stick post-it notes on with a famous person's name on it, so they can't see it. Split everyone into pairs and they ask the other person questions to deduce who their celebrity is! Are they male or female? Are they an actor? Are they a politician etc. It's a great way to get people talking.
Some examples to get you started…
William Shakespeare
Boris Johnson
Beyonce
The Queen
Simon Cowell
Florence Nightingale
Jeremy Corbyn
Piers Morgan
Stormzy
Trevor McDonald
Victoria Wood
4. Giant Pictionary
Pictionary is a classic party game, so why not go large and take it outside? Fantastic if you've got a flipchart or blackboard knocking around, but you could also improvise and just tape some large sheets of paper onto your garden fence/wall or even just use chalk on the patio! Head over to this handy word generator to get on-the-spot clues… https://randomwordgenerator.com/pictionary.php
5. Play Detective!
Get your guests to stand in a circle 6 feet apart, then nominate a "detective" to leave the area so they can't hear what's going on. Then the host can pick a leader who will start initiating movements (like scratching your head or funny dance moves) that everyone else will copy. Then the "detective" returns and stands in the middle of the circle. They have to try and figure out who's the leader of the group in three guesses! Next game, the leader becomes the detective and the game continues.
6. Banging Tunes
And finally… we've also created a Party Playlist over on Spotify, in case you wanted some fun tracks playing in the background or how about a few rounds of good old fashioned Musical Statues?!  You can find it here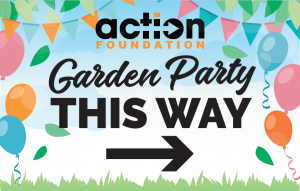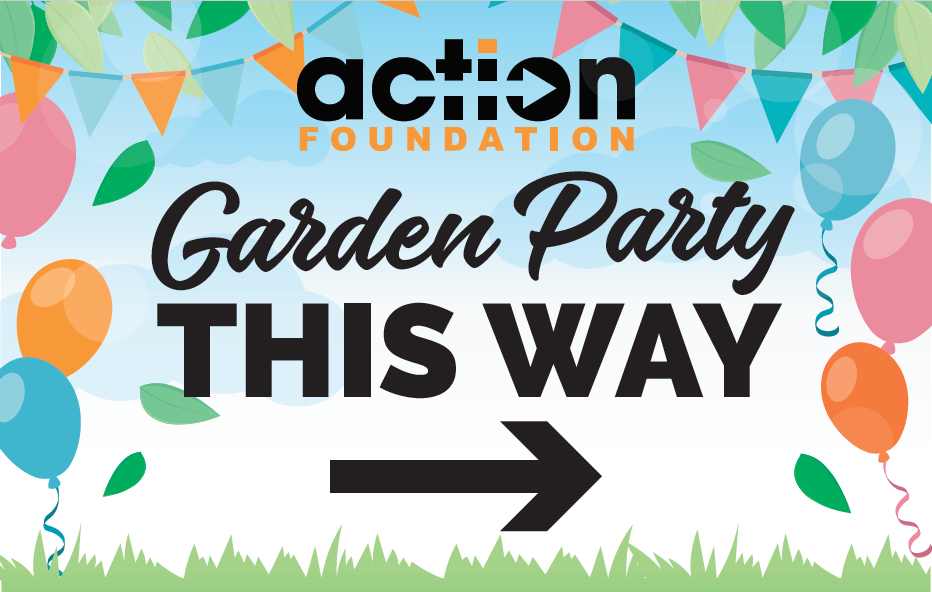 Can YOU help?
If you've enjoyed this article, please make a donation here – it will help us support more refugees and asylum seekers in Tyne + Wear so they can integrate into their local communities and lead more meaningful lives.
Find out more about Action Foundation's Garden Party Fundraisers
Click here to get your FREE Party Pack
Watch our Winter Welcome video that explains how our InterAction Drop-in Project is helping asylum seekers and refugees….