Action Foundation are asking supporters to give the gift of community to refugees this Christmas with our Winter Welcome Appeal, raising money for the InterAction Drop-in project. Today we want you to meet one of the hundreds of asylum seekers who has come along to our Drop-in, so you can see first hand the difference it is making to people's lives in Newcastle.
---
Iveth arrived from El Salvador to seek asylum in the UK nine months ago, starting off in Wakefield and then moving up to Newcastle just as the pandemic was gathering pace.
Iveth told us how challenging this was. "Moving from El Salvador to England was a huge change in itself, from the language to the food, so then in a pandemic you're closed in your house and can't study or meet anybody. I missed my family."
'When I came here I didn't have anything'
It was during lockdown that Iveth first learnt about Action Foundation when they delivered emergency food parcels to the house where she was living.
"When I came here I didn't have anything, so they helped me a lot with food when I first arrived, and then more than that it's been useful to be in contact with a place that can tell you about the country, because in El Salvador it's less common to have organisations like Action Foundation who offer information and support."
Iveth was so impressed by this support that she got involved with Action Foundation as a volunteer for the InterAction Drop-in, which she's been doing for the last four months.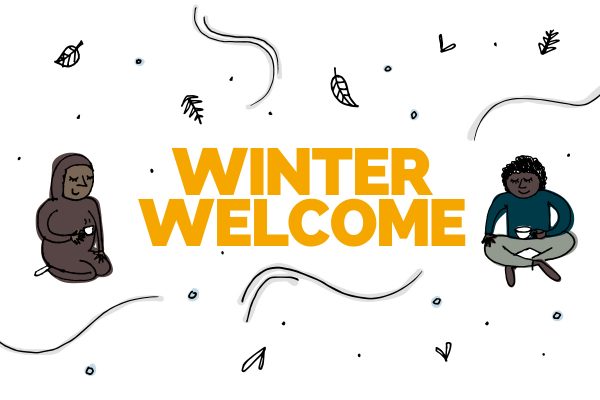 'I'm alone but I'm not because there's support around me'
"I welcome people into Drop-in and make sure they feel happy, safe and welcome, and offer them drinks and food."
"I've made many friends – there are lots of people from El Salvador here in Newcastle, but also I've met people from other countries. I really like talking to the other volunteers from all over the world who speak different languages, and also the staff who work there."
Iveth thinks InterAction Drop-in is perfect for people seeking asylum who are new to the area with no idea about how to access support or even what support is available. "You can come with a question or query and they can answer it," she added.
"I'm alone but I'm not because there's support around me and I feel welcomed and hugged."
Iveth also does English Language classes with Action Language via Zoom – which she really enjoys. And as for her hopes for the future, she told us: "I would like to learn English well, go to university – I'm interested in studying politics, economics or maybe even medicine! I'd like to be able to get a job and help my family back in El Salvador."
"Thank you to Action Foundation. Everyone who comes is treated with the same level of respect and care."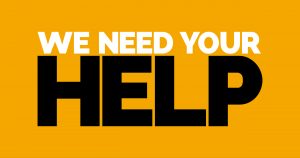 Give the gift of community to refugees and asylum seekers this Christmas with Action Foundation's Winter Welcome Appeal. It's simple, your donation will allow us to keep funding this innovative project that makes such a huge difference to the lives of people like Iveth…
£5 provides refreshments for 2 drop-in sessions
£20 provides PPE for a month to keep our staff, volunteers and clients safe at the drop-in
£75 is the cost for two members of staff to run an outreach session at local hotels.
£100 would allow us to invest in up-to-date equipment including tech and perspex screens
£150 will cover the room hire for one drop-in session