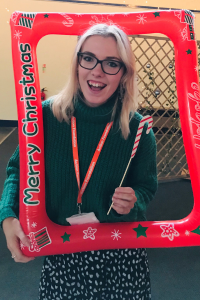 Hi I'm Abi and I'm the Fundraising and Grants Officer here at Action Foundation!
As part of our Winter Welcome campaign raising money for our InterAction Drop-in project, we would love to encourage our supporters to sign up to make a regular donation and give a gift that lasts.
Today I'm going to answer some of YOUR questions on regular donations…..
What is a Regular Giver ?
A Regular Giver is a supporter of Action Foundation who chooses to donate a set amount of money every month. This amount can be totally different for each person, really depending on how much you want to give!
For lots of our supporters, they choose to donate the cost of a cup of coffee or two. Whether it's £5 or £500 a month– we value ALL of our Regular Givers.
How does it benefit Action Foundation?
Having a dedicated pool of Regular Givers gives us some much-needed stability and really allows us to plan for our future. If we know we can count on your donation, we can plan for longer-term solutions and projects.
How does it work?
It's as quick and easy as making a regular donation! You simply go to our Direct Debit web page and fill in your details. You can choose exactly how much you want to give and what date you'd like it to come out on (meaning no nasty surprises just before pay day!)
As with your other direct debits, you can cancel it at ANY time – you're not tied to anything.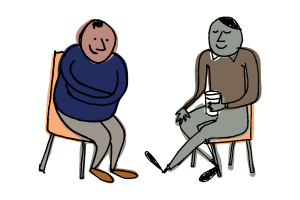 What difference will my money make?
The money you give makes a HUGE difference to the lives of refugees and asylum seekers in Tyne and Wear. By splitting up payments, we find that our supporters are able to donate much more than they would in a one-off donation. By setting up a monthly gift of £10, after one year your donation could pay for:
£100 to invest in up-to-date equipment, including tech and Perspex screens – making sure we can run our drop-in in a safe and socially distanced way

£20 to spend on PPE for a month, keeping our wonderful staff, volunteers and beneficiaries safe!

A huge thankyou to our community of Regular Givers – your ongoing generosity and kindness really is at the heart of what we do. During a time of extreme uncertainty, we really value the fact that we can rely on YOU.