Gift Of Words Appeal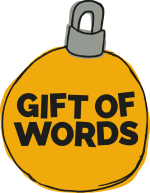 This Christmas, we need your help to raise money for our free community Action Language school – giving the Gift of Words to refugees, asylum seekers and other migrants across Tyne and Wear.
Many vulnerable refugees arrive in Tyne and Wear with limited English language skills – having fled war-torn countries like Afghanistan that are unsafe. Not speaking English can make the smallest of tasks, like getting on a bus or making an appointment with your GP, a huge challenge.
That's where we come in. Here at Action Foundation, we provide FREE English lessons for people that need them. Last year we helped 697 vulnerable refugees to improve their English language skills and begin to navigate life in the North East.
"The class has been a positive chance for me."
Action Language Student
Now we need YOU to help keep this vital service running. This Christmas we're asking our community of supporters to donate to this vital campaign.
Your donation will make a HUGE difference to our Action Language school…
will pay for a learning pack with a notebook, pen, pencil and resources to help learners study. Last year we sent out 700 learning packs!
can pay for a data top-up which will allow a learner seeking asylum to attend online classes for FOUR weeks
will pay for travel to our Language school for a whole MONTH!
covers the cost of mobile phones for our Action Language team for a whole month – making sure we're able to set up assessments, support learners to access online classes and answer any questions
will pay for a month's worth of fresh fruit, crisps, nuts and cereal bars for all of our learners – keeping up their energy for learning!
pays for 200 students to attend our Language school for a whole week!
Ways to Donate to Action Foundation
One Off Donations
Text ACTION to 70085*
to donate £5
Text ACTION10 to 70085*
to donate £10
Text ACTION20 to 70085*
to donate £20
*Texts will be charged at your standard network rate