Action Foundation is an award-winning charity based in Newcastle upon Tyne. Through our free English language school, supported housing projects and InterAction Drop-in, we support refugees, asylum seekers and other migrants to integrate successfully into the community and lead more independent and resilient lives.
Latest News
Today (Monday 18 October) marks the start of a Week of Action highlighting the need for a more compassionate approach to refugees and asylum seekers in the UK as the government's Nationality and Borders Bill – dubbed the Anti-Refugee Bill – reaches its next crucial parliamentary stage. Action Foundation is amongst a [...]
In late August, mum, Sam Lognonne, contacted us after watching the news unfold in Afghanistan on CBBC's Newsround with her three young children. Betsy, who's nine, Daisy, eight and Tilly, five, were so moved by what was happening in Afghanistan, they knew they wanted to do something to help refugees and asylum [...]
Are you a fan of The Great British Bake Off? Then we've got the perfect fundraiser for you! Welcome to #GAFB - or the Great Action Foundation Bake! If you're an aspiring Paul or Prue, you can get one step closer to Star Baker status by throwing an Action Foundation bake sale [...]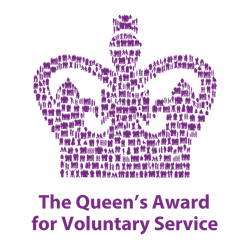 In 2020 Action Foundation were honoured with the highest award a voluntary group can receive in the UK.
We are one of 230 charities, social enterprises and voluntary groups to receive the prestigious award.
Keep up to date with the latest Action Foundation news, events, projects and fundraising opportunities by signing up to our newsletter or visiting us on social media.
Action Letting
Action Letting provides supported accommodation to newly granted single adult refugees at risk of homelessness during their rapid transition to mainstream housing. We currently manage 15 properties in Newcastle, Gateshead and Sunderland on behalf of private landlords.
Find out more about Action Letting.
Action Housing
Action Housing provides supported accommodation to destitute asylum seekers with no recourse to public funds. Due to their immigration status this extremely vulnerable group are unable to work or receive any government support and are therefore entirely reliant on the help of charities or friends to survive.
Find out more about Action Housing
Action Access
Action Access offers a community-based alternative to clients who have been refused asylum and are currently held in detention. The project has been designed in partnership with the UNHCR and the Home Office.
Find out more about Action Access.
Action Hosting
Due to the Coronavirus outbreak Action Foundation has made the difficult decision to temporarily close our Hosting Project. Action Hosting matches volunteers offering a spare room in their home with a destitute asylum seeker to provide short-term accommodation.
For more information about Action Hosting.
Action Language
Action Language provides free English courses in Newcastle and Sunderland city centre. Our aim is to provide ESOL classes to refugees, asylum seekers and other migrants unable to access mainstream classes in a supportive environment.
All our free classes are taught by qualified volunteer teachers.
Find out more about Action Language.
InterAction
InterAction provides a friendly, accessible, interactive and supportive environment to help new and other migrants experiencing loneliness, isolation and feelings of disorientation, to connect with other people and cultures, local places and services.
For more information about InterAction.
"I got the chance to improve a lot my English language and to meet new people and friends. Thanks to Action Language and ESOL for Work course, I got my job in the UK, I really feel much more confident."