Action Foundation is an award-winning charity based in Newcastle upon Tyne. Through our free English language school, supported housing projects and InterAction Drop-in, we support refugees, asylum seekers and other migrants to integrate successfully into the community and lead more independent and resilient lives.
Latest News
As part of our Gift of Words Appeal, which is raising money for our Action Language project, supporter, Viv Harrison, has crafted this beautiful contemporary quilt, which you have an opportunity to win in a raffle being drawn on December 13. We caught up with her to find out how the 'Amazing [...]
Following last Wednesday's tragic loss of life in the Channel when 27 people drowned in the deadliest crossing on record, Action Foundation's CEO, Duncan McAuley, calls for a more humanitarian approach to people seeking sanctuary in the UK   The tragedy of migrants dying in the Channel continues to highlight the humanitarian [...]
This Christmas we're raising money for our free Action Language school, giving the Gift of Words to refugees and asylum seekers in Tyne and Wear. We spoke to one of our learners, Athab, a new dad who is looking forward to being able to read bedtime stories to his baby daughter in [...]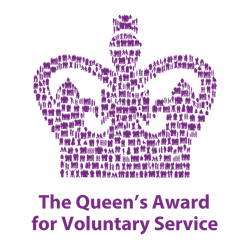 In 2020 Action Foundation were honoured with the highest award a voluntary group can receive in the UK.
We are one of 230 charities, social enterprises and voluntary groups to receive the prestigious award.
Keep up to date with the latest Action Foundation news, events, projects and fundraising opportunities by signing up to our newsletter or visiting us on social media.
Action Letting
Action Letting provides supported accommodation to newly granted single adult refugees at risk of homelessness during their rapid transition to mainstream housing. We currently manage 15 properties in Newcastle, Gateshead and Sunderland on behalf of private landlords.
Find out more about Action Letting.
Action Housing
Action Housing provides supported accommodation to destitute asylum seekers with no recourse to public funds. Due to their immigration status this extremely vulnerable group are unable to work or receive any government support and are therefore entirely reliant on the help of charities or friends to survive.
Find out more about Action Housing
Action Access
Action Access offers a community-based alternative to clients who have been refused asylum and are currently held in detention. The project has been designed in partnership with the UNHCR and the Home Office.
Find out more about Action Access.
Action Hosting
Due to the Coronavirus outbreak Action Foundation has made the difficult decision to temporarily close our Hosting Project. Action Hosting matches volunteers offering a spare room in their home with a destitute asylum seeker to provide short-term accommodation.
For more information about Action Hosting.
Action Language
Action Language provides free English courses in Newcastle and Sunderland city centre. Our aim is to provide ESOL classes to refugees, asylum seekers and other migrants unable to access mainstream classes in a supportive environment.
All our free classes are taught by qualified volunteer teachers.
Find out more about Action Language.
InterAction
InterAction provides a friendly, accessible, interactive and supportive environment to help new and other migrants experiencing loneliness, isolation and feelings of disorientation, to connect with other people and cultures, local places and services.
For more information about InterAction.
"I got the chance to improve a lot my English language and to meet new people and friends. Thanks to Action Language and ESOL for Work course, I got my job in the UK, I really feel much more confident."