InterAction is a free citywide multi-agency twice weekly drop-in project in Newcastle for the benefit of the following people/organisations;
asylum seekers, refugees and/or other migrants
volunteers who want to help migrants settle and integrate in Newcastle
organisations who provide services that benefit migrants
***Lockdown Update January 5th 2020***
Due to the current lockdown, InterAction Drop-in will not be running, but we'll continue to support clients on an appointment-only basis. Please don't come to Castle Gate unless you have an appointment and somebody is expecting you.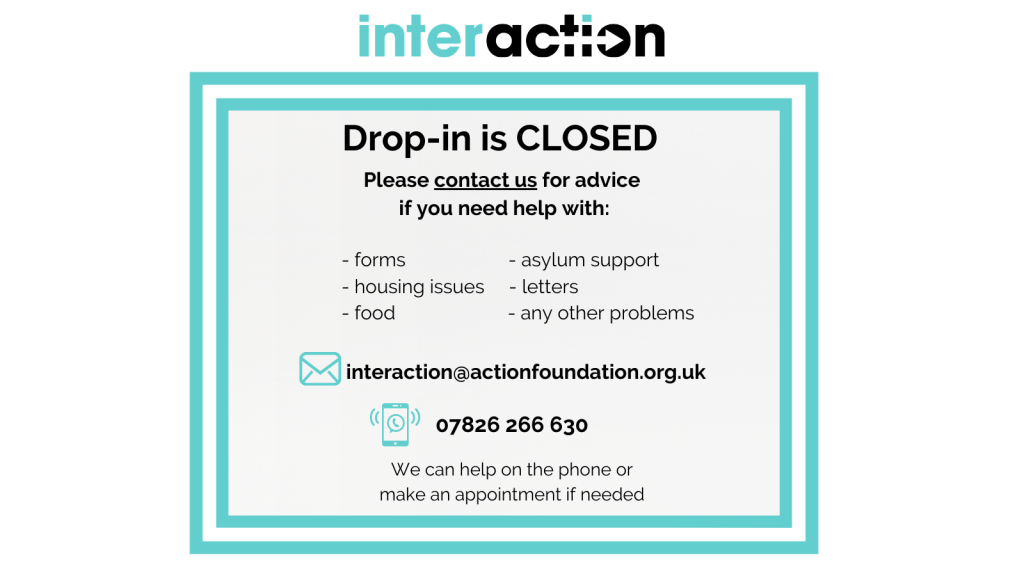 For more information please get in touch with the team:
Email: [email protected]
Text, WhatsApp or Call: 07826 266 630
What is this project?
InterAction is a project run by Action Foundation to provide a friendly, accessible, interactive and supportive environment to help new and other migrants experiencing loneliness, isolation and feelings of disorientation to;
build diverse and sustainable relationships/friendship networks
develop confidence in mixing and conversing socially (in English)
feel more informed about and connected to the local community and culture, and
learn how best to access and make the most of the opportunities and services available to them
The project is funded by the Building Connections Fund and is part of Refugee Action's Early Action partnership.
*Please contact us to check opening times during school holiday periods
"I've been able to speak to people which has taken away my loneliness and depression. I've got out of the house and met new friends. Here, there is no judgement of my nationality or religion. It is a safe place where people sympathise with me and understand my problems."