School children and students around Newcastle have been getting crafty for Christmas by taking part in our second Paperchain People project.
Paperchain People is all about spreading a seasonal message of welcome and solidarity to people seeking sanctuary here in the North East and pupils at Wingrove Primary School really got into the spirit again this year.
As well as creating a fantastic Paperchain People display in the school, they also formed a human chain on the Quayside in the city as part of a bicycle trip to the Cycle Hub. Here they are on their bike ride displaying different words of welcome in the languages spoken in their school.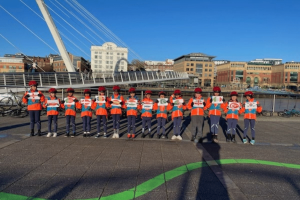 Wingrove teacher, Laura Radu, said the pupils had had great fun taking part in Action Foundation's Paperchain People Challenge again.
"Quite a few of our classes managed to join in and decorate their Paperchain People and our Year 6 cyclists even made a real human chain and displayed the word 'Welcome' in most of the languages spoken in our school.
"The kids already knew from last year about the project but we reinforced it and told them about this year's initiative." This year's theme centred on Gift of Words, which is the title of Action Foundation's Christmas Appeal which is raising much-needed funds to support our Action Language project.
Wingrove, along with 14 other schools in the North East, has been designated a School of Sanctuary, one of a growing network of more than 300 primary and secondary schools nationally, who are all committed to supporting all of the young people seeking sanctuary in the UK, creating a culture of welcome and inclusion whilst raising awareness of the issues faced by refugees and asylum seekers.
Laura added: "Because Sanctuary is a theme very close to our hearts, the children have been taught throughout the school about this and they feel very strongly about offering a safe and welcoming environment to everyone but especially refugees and asylum seekers."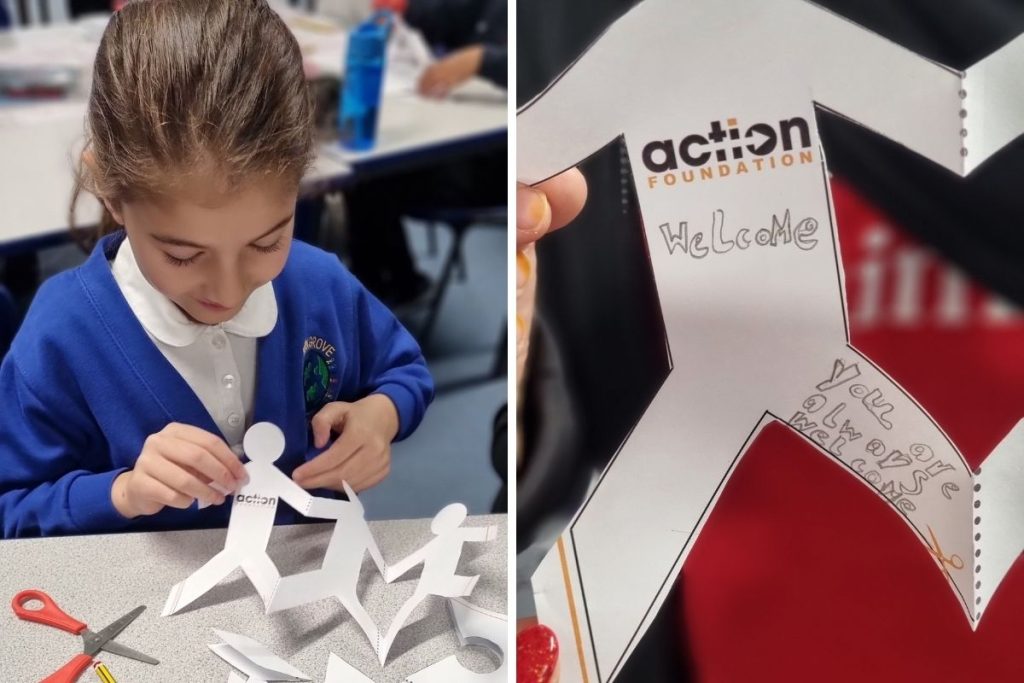 Football charity joins the team
Newcastle United Foundation Project Officer, Ross Gordon, also took on the Paperchain People Challenge with students learning English at Newcastle College as part of the Premier League Inspires project.
Ross said the students had really enjoyed it.
"It was great to support Action Foundation's Paperchain People project with our ESOL learners. Some of the brilliant designs included their home countries' traditional dress or flag. This was a great thing to get involved with and a great way to show unity."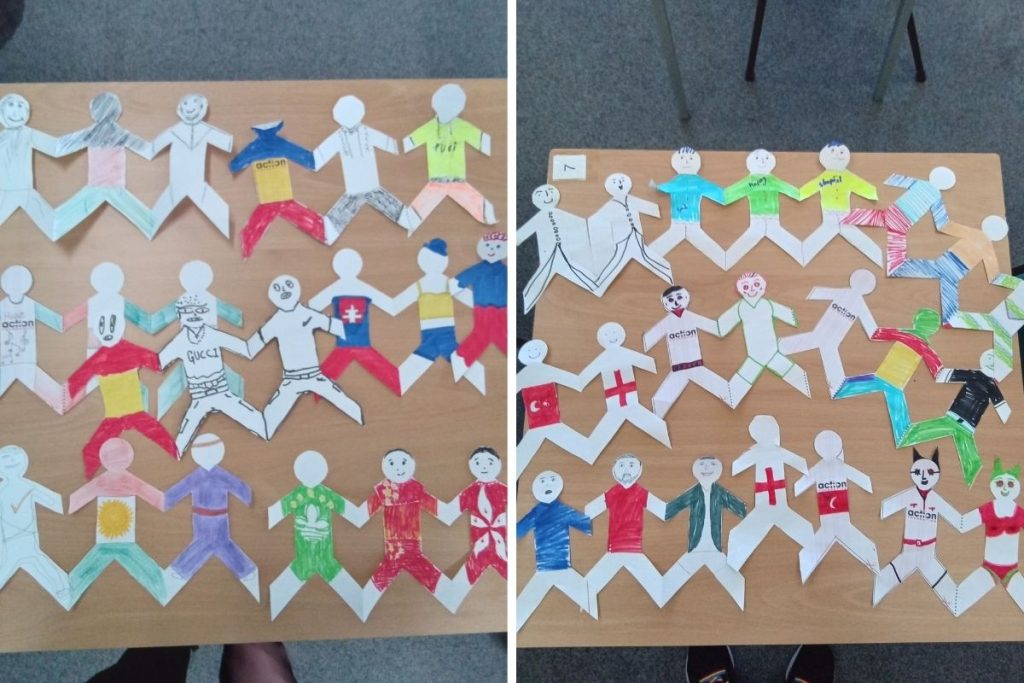 Big thanks to everyone who took on this year's challenge and helping us spread good cheer this winter! If you'd like to make your own Paperchain People, there's a downloadable template here – we'd love to see your designs – share them with us on Twitter, Instagram and Facebook and don't forget to tag in Action Foundation.