The Action Foundation offices are smelling particularly sweet after a generous donation of 100 soaps from the Newcastle branch of ethical cosmetics brand LUSH.
InterAction Manager Kate Townsend went to collect three huge bags of the beautifully scented bars and was greeted warmly by the staff in the colourful Eldon Square store.
Kate was absolutely delighted with the donation which will be distributed among Action Foundation's beneficiaries. She said "It's such a lovely thing for LUSH to have done. Our clients don't have much money to live on, so luxuries like this are usually out of reach. This will be such a treat for them."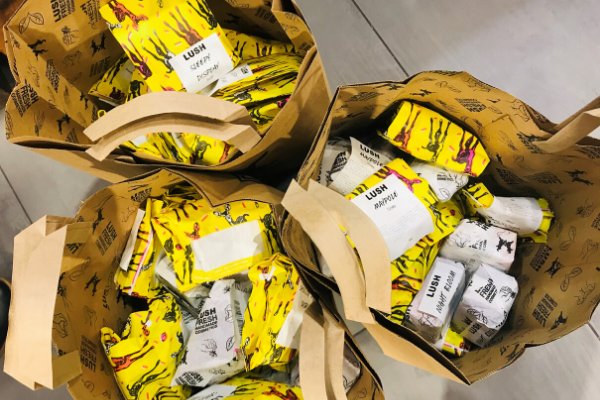 Sophie Noble, Charity Campaigner for lush LUSH Newcastle gave an incredibly thoughtful response when we asked her why she'd chosen to donate to Action Foundation.
"I wanted to find a local charity that acknowledged and addressed the biggest issues Asylum Seekers and migrants faced when coming to the UK, and when I read into what Action Foundation did I was impressed at the thought and care that went into making sure each of their clients were in safe accommodation and were given the tools to prevent social exclusion and loneliness."
"I was pleased to see that Action Foundation helps refugees and migrants who are at different stages of the Asylum process, still providing support for even those who were not granted access, and still giving them a welcoming environment to stay in as opposed to a detention centre. This is a stark comparison to many government based schemes who lack empathy and the acknowledgement that the people they are helping are human beings."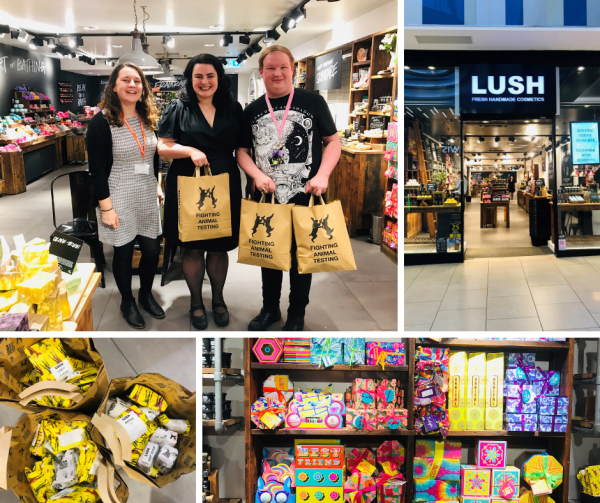 'Welcome and wanted'
Sophie continued: "I was very impressed with the work Action Foundation do and the volunteers who work so hard, from teaching English and providing a vital education to prevent exclusion to supporting migrants who need stable and safe housing."
"I hope that our donation from LUSH Newcastle will help your clients feel welcomed and wanted in Newcastle and let them know there are people that care about them. It is LUSH's mission statement that everyone should feel like they deserve to be treated and all are welcome, always."
It's heartening to know that there are businesses out there who feel so strongly about supporting refugees and asylum seekers.
Get involved
If your business would like to find out more about how they can support Action Foundation please get in touch with our Partnerships Executive Joel Sinyard, who will be more than happy to meet for a coffee and a chat! Just email [email protected]