As the year draws to a close, Action Foundation have not only been celebrating our 10th anniversary, but also 12 months of growth, success and supporting even more refugees and asylum seekers.
Celebrations culminated in the annual festive parties in both Sunderland and Newcastle, for everyone involved with Action Foundation.
Sunderland Celebrations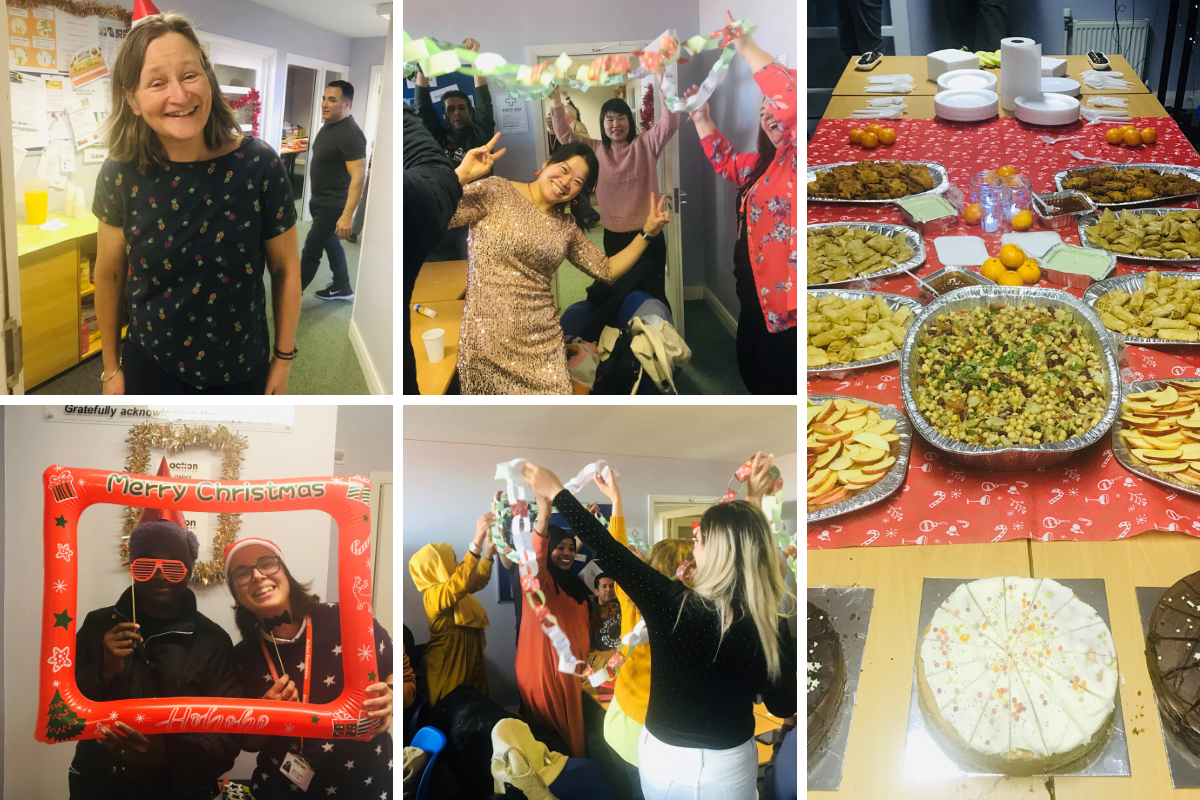 Sixty people came together at the Fusebox in Sunderland for the party on the 11th December, including Action Language learners, staff and volunteers. It was a lively celebration, with fun activities, selfies and a fantastic break-out of spontaneous dancing.
The amazing Samosa Sisters provided a delicious vegetarian feast of samosas, spring rolls, dips and a divine chickpea salad. The Samosa Sisters are a non profit catering project that raises funds for the relief of poverty to help vulnerable women with no recourse to public funds.
Check out the video below for the highlights from the Sunderland celebrations.
Newcastle party
Then on Tuesday 17th December it was Newcastle's turn to party, and 260 guests were welcomed into the festively decorated Turbine Hall at CastleGate with the wonderful sounds of the Felling Brass Band.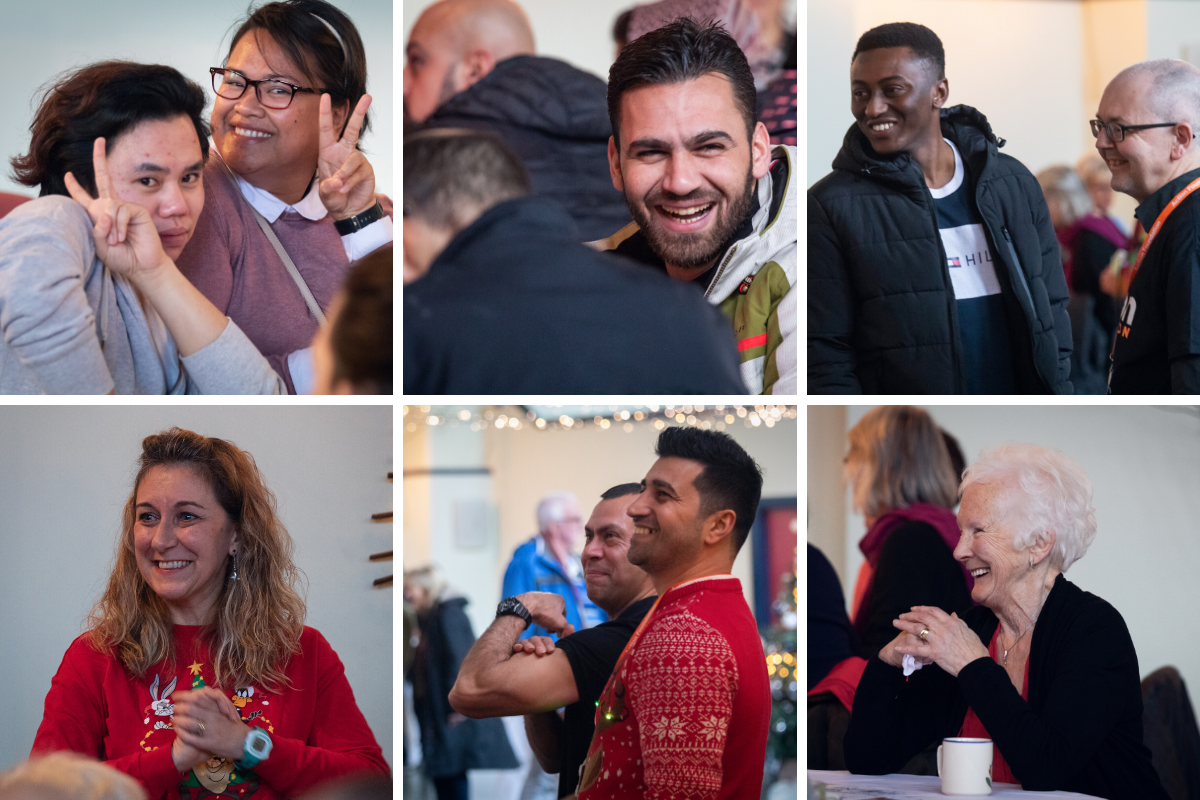 The crowd was a fantastic mix of the people who come to our Action Language lessons, InterAction Drop-in, and those who we support with housing and hosting projects. We were also joined by our committed team of hard-working volunteers who selflessly give their time to support our beneficiaries. Trustees, funders, supporters and our dedicated staff were all there too.
It's Action Foundation's Chief Exec Julian Prior's favourite event of the year with everyone in the same room, so he took to the stage to thank everyone for their hard work over the last 12 months.
We had the honour of having Deputy Leader of Newcastle City Council Joyce McCarty along, who stood up to speak about what Newcastle does to be part of the City of Sanctuary movement and why the council is so keen to welcome refugees and asylum seekers to the city.
She said, "We want to do all we can to support people who want to come and rebuild their lives when they arrive in Newcastle. So we will continue to advocate on behalf of asylum seekers who are coming to our city and make sure that the transition is effective."
It was also great to see David and Barbara Downes at the party, who have provided a huge amount of support to Action Foundation during their time as Lord Mayor and Lady Mayoress of Newcastle.
Paperchain fun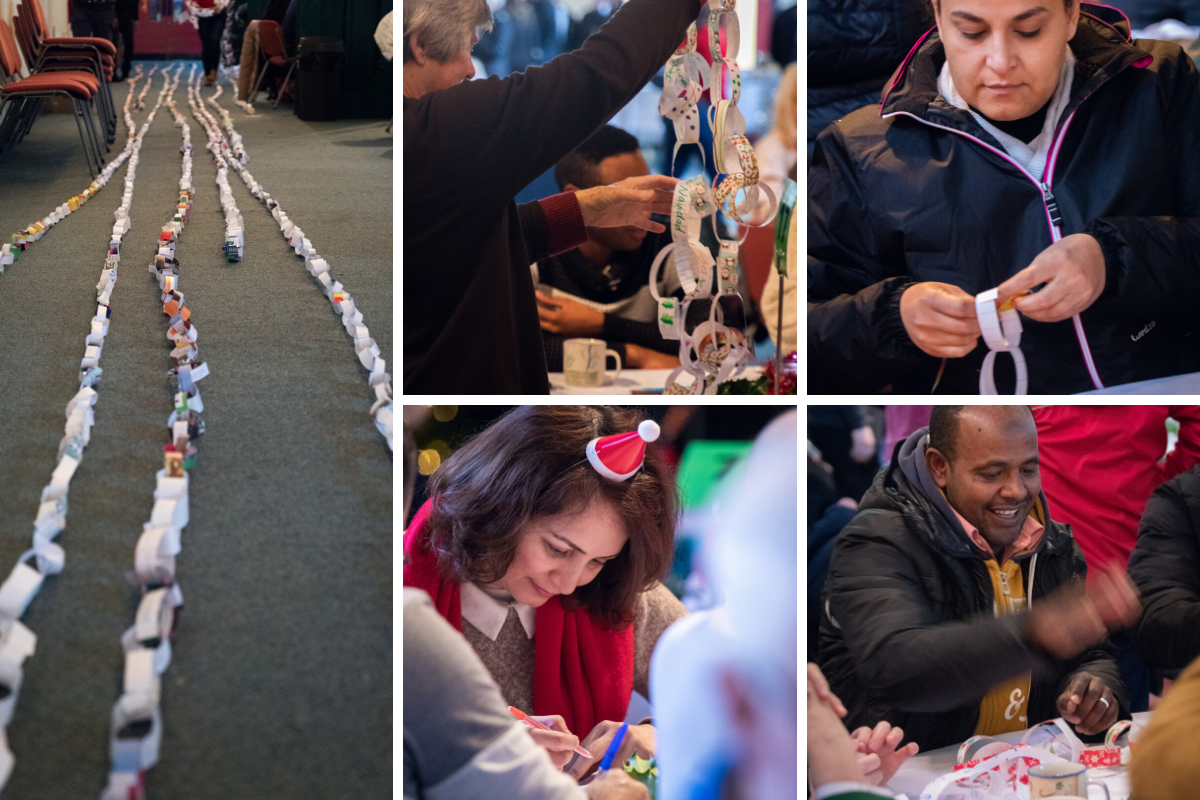 There was a fun paper chain building competition, with tables competing to make with the longest or the prettiest chain. The longest specimen stretched the entire length of the Turbine Hall!!!
Lunch was a hearty veggie chilli with rice, nachos and toppings provided by the brilliant Jackson's Catering team, who didn't even bat an eyelid at the surge of extra guests. They served up the leftovers into takeaway tubs for people to take home – our beneficiaries are living on very little money, so an extra meal will always be welcomed.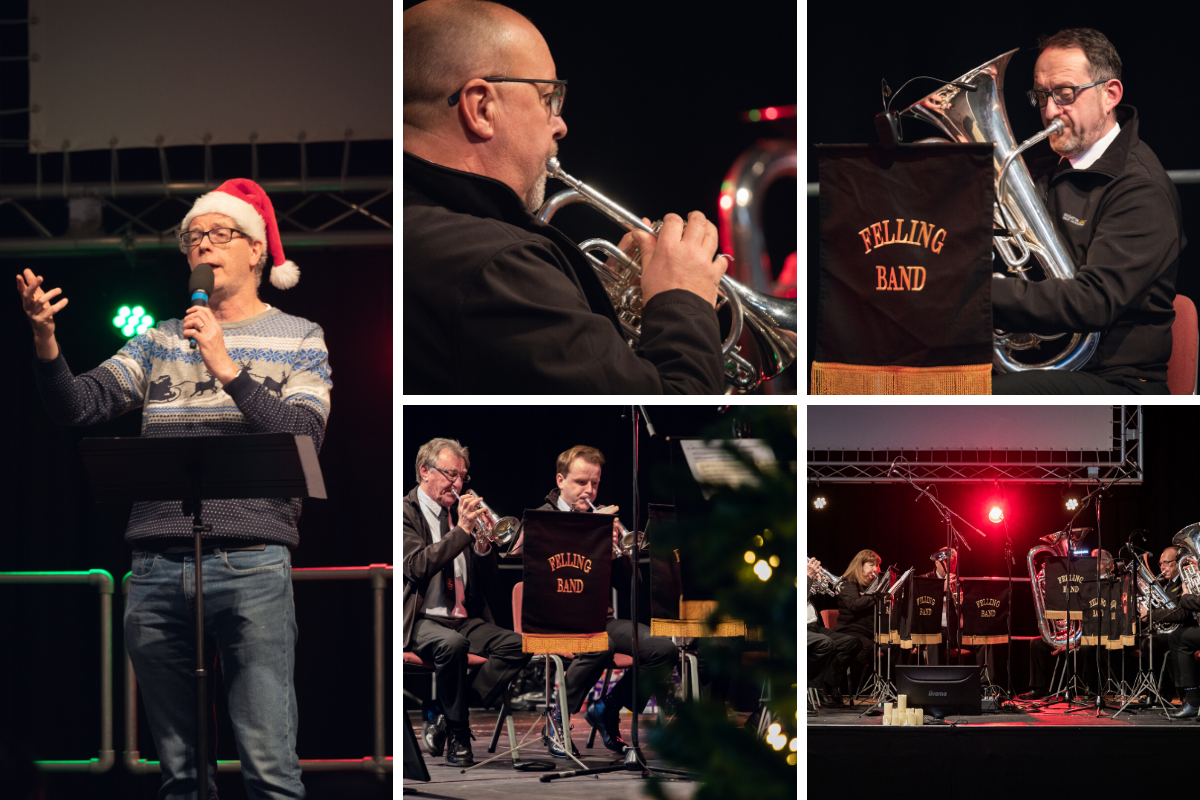 After lunch our Housing Project Manager Vin Totton joined the Felling Band on the stage to lead a rousing singalong to Jingle Bells and the 12 Days of Christmas. Much hilarity ensued, as everyone needed to hold cards up at different points of the songs!
The Felling Band then played some more Christmas tunes as the party slowly came to a close. It was so lovely seeing everyone get the chance to have fun together.
With thanks to Dan Millard for creating such lovely photography of the Newcastle party
Video highlights from 2019
Here's the video we put together to celebrate Action Foundation's achievements over the last year…
---
Text ACTION to take action this Christmas!

Action Hosting provides a level of support and stability to enable people like Durnaz to move on with their lives.
Take action this Christmas and help us to support vulnerable asylum seekers and refugees. The difference is YOUR donation…
Just Text ACTION to 70085 to donate £5*
You really can help transform someone's life.
If you'd like to give more…
• ACTION10 to donate £10
• ACTION20 to donate £20
Or click here to donate online
*Texts are charged at your standard network rate