Action Foundation beneficiary and keen guitar player Zahra, a former cabin crew worker from Iran, arrived in Newcastle just before the third lockdown last year without her beloved instrument and has felt quite isolated as a result.
"I used to play guitar when I was about 18 but took a few breaks when I went away to university. When I moved to Oman I played it again but then when I came to the UK, I wasn't able to play for nine months."
When one of Action Foundation's team members discovered Zahra's request for a guitar, she got straight on the case and got in touch with Laura at We Make Culture. The social enterprise delivers music making activities, working with families, young people and adults in various different settings, as well as helping community projects to embed music in their work.
Matching instruments with people who need them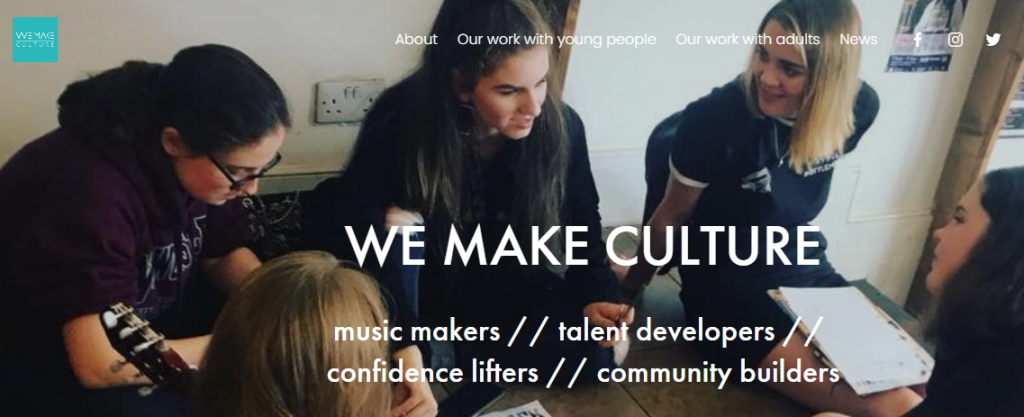 Laura told us "One of the things we've been doing a lot of the past year is taking donations of musical instruments that people don't use any more, as it's astonishing the amount of unwanted instruments that people have in their lofts and garages that are perfectly serviceable!"
"It's been amazing to get hold of them, tidy them up, restring them, test them and make sure they're safe to use and then we redistribute them! We've had quite a lot of donations during lockdown – you should see the state of my house!"
"So I let Action Foundation know that we had some spare guitars that have been donated and we could fix one up and sort it out! We took it over to the young woman and she was absolutely thrilled with it. It's really lovely to match these instruments with people who really need them."
'It's like a magic box for me'
Zahra was delighted to have a guitar back in her life again. She told us: "It's amazing – I'd really missed my own guitar which was like a child for me. Whenever you are happy you can play, whenever you are sad you can play, when you miss someone you can send your message with it. It's like a magic box for me."
She was particularly struck by the type of guitar she was given, which she likes to play traditional Iranian songs with. "There's something really special about this guitar – it's handmade, all out of wood with a lovely design. It's amazing."
"I'm really out of practice and feel like I've forgotten lots of things and have lost my confidence a bit. But it's like I've found something which I love. It's really emotional. It was really valuable to me. I'm even sleeping next to it!"
'Playing music helps me relax'
We Make Culture are now sorting out more instruments for Action Foundation beneficiaries – including a keyboard that's just been delivered to another one of our clients who wanted to emphasise the therapeutic benefits it had for her. She told us: "Playing music really helps me to relax and forget some of my problems. It's also really helpful for my focus. When I started to play, learn and practice again, I forgot every problem and negative energy, it's really good."
Laura at We Make Culture says now they've started doing this they're getting people contacting them saying they've got all kinds of musical equipment. "All the work we do is around how music has such a positive effect on your wellbeing and reducing loneliness and isolation. It's also a really grounding thing – it's comforting for people."
Do YOU have any unwanted musical instruments lying around?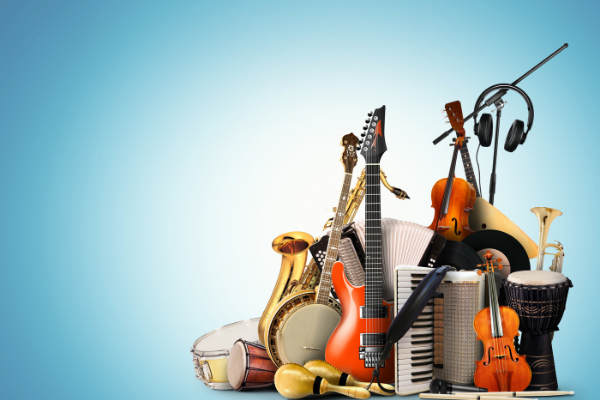 If anyone wants to donate instruments to We Make Culture,  just get in touch with Laura via email at: [email protected]