On Saturday some of our fantastic volunteers in Hexham held their own socially-distanced Summer Garden Party with refreshments, bric-a-brac and quizzes and they managed to raise an incredible £700 for Action Foundation!
The event was organised by Ann Bingham with lots of help from Nicky Keat, Nicky Smith, Pat Lynch and Jane Brantom. They also had Maria, Sandra and Liz from Hexham Trinity Church volunteering on the day too.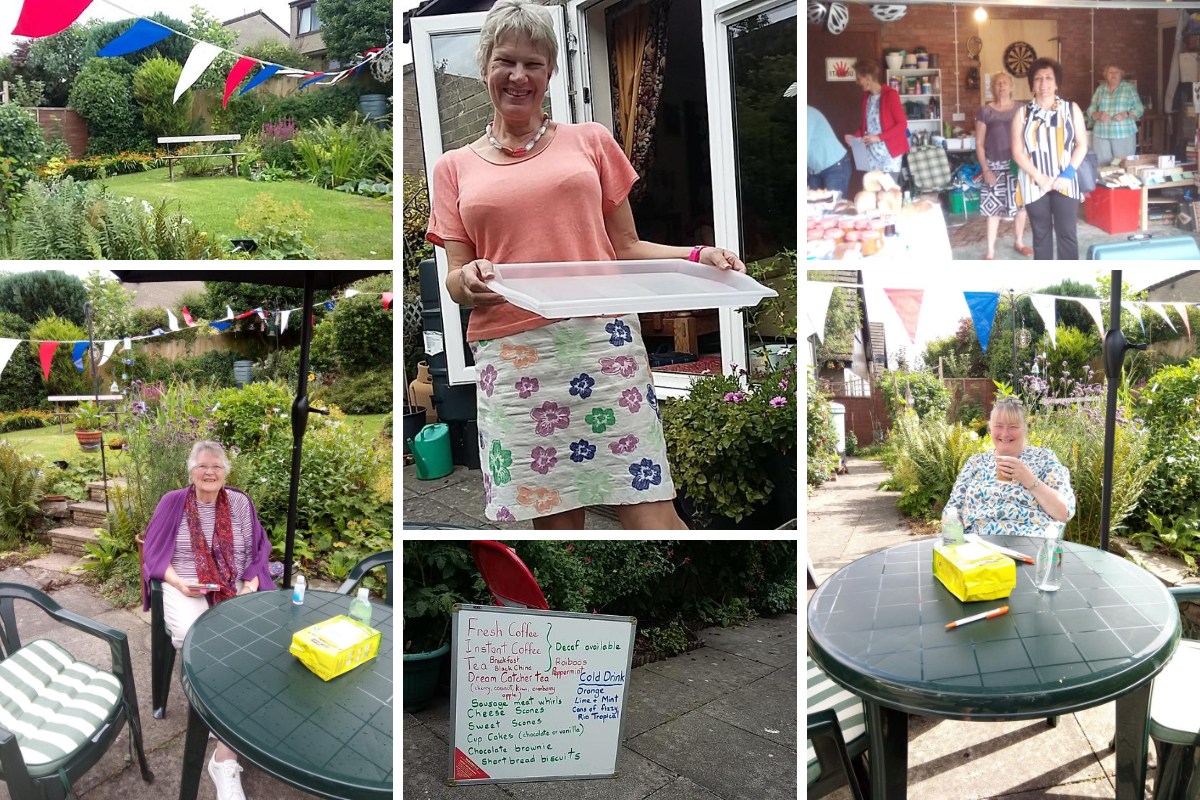 Ann told us: "Team work including Action Foundation volunteers, supporters of the charity in Hexham, generous neighbours and friends enabled the Hexham Garden Party / table top sale to go ahead. Yes it took a bit of additional organisation to work within the Cov19 guidelines but it was worth it.
I was a bit nervous about asking people to follow our safety guidelines but all our visitors respected the requests to hand wash or sanitise, wait for space at stalls and book a time to visit the garden for refreshments.
The whole day progressed in a very friendly atmosphere, with volunteers willing to chat and explain the work of Action Foundation.
Visitors appreciated the chance to sit in the garden (between showers) be served refreshments and relax with family and friends.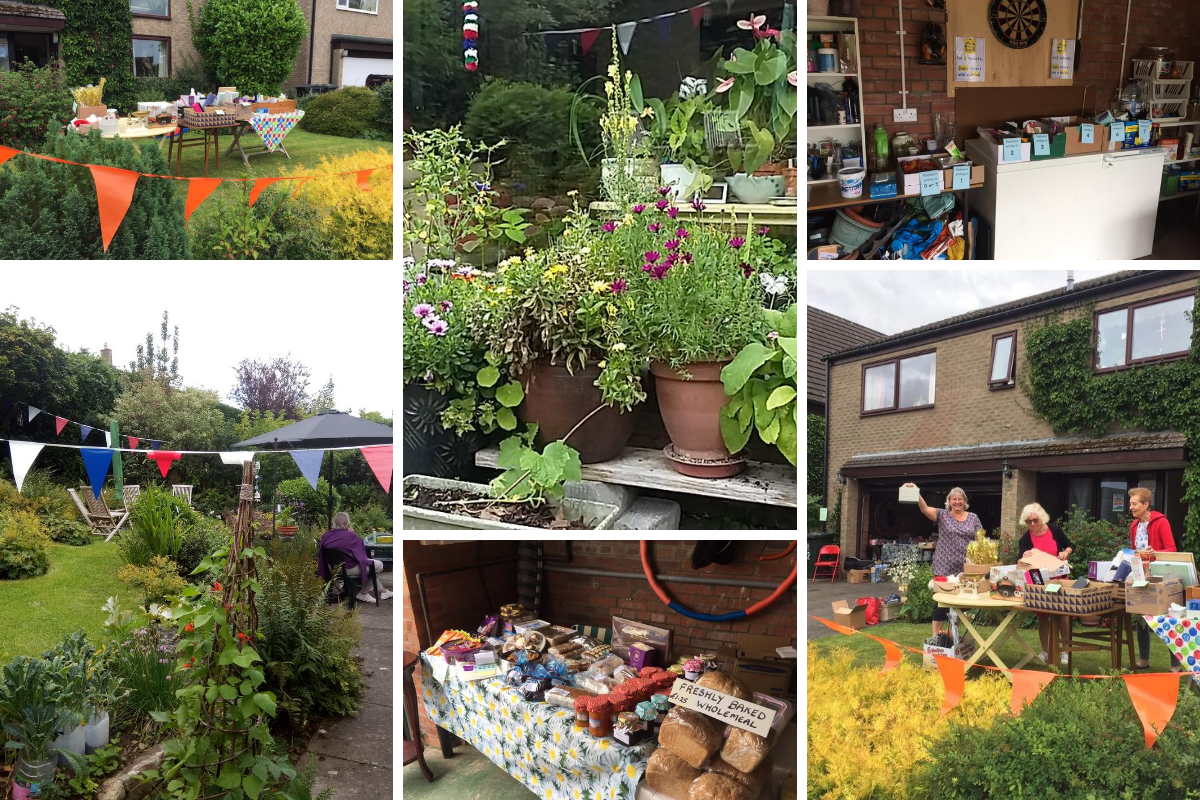 It was lovely to see some surprise meetings between old friends and colleagues and to welcome people for whom it was a first encounter with Action Foundation.
Personally I'm left with that tired but satisfied feeling knowing the effort was worth while on many levels, we raised funds, made friends, and had a really good day."
Fundraising & Grants Officer Abi Walker said: "We're absolutely blown away by the money that our fantastic Hexham volunteers have raised for Action Foundation!
The idea of the Garden Party fundraiser was really to encourage our supporters to connect with each other and their communities in a safe, socially-distanced way.
We're delighted that our volunteers in Hexham had such a great day catching up with other volunteers, neighbours, friends and family after a really difficult few months in lockdown. A few of our other volunteers have parties planned and we can't WAIT to see what they come up with!"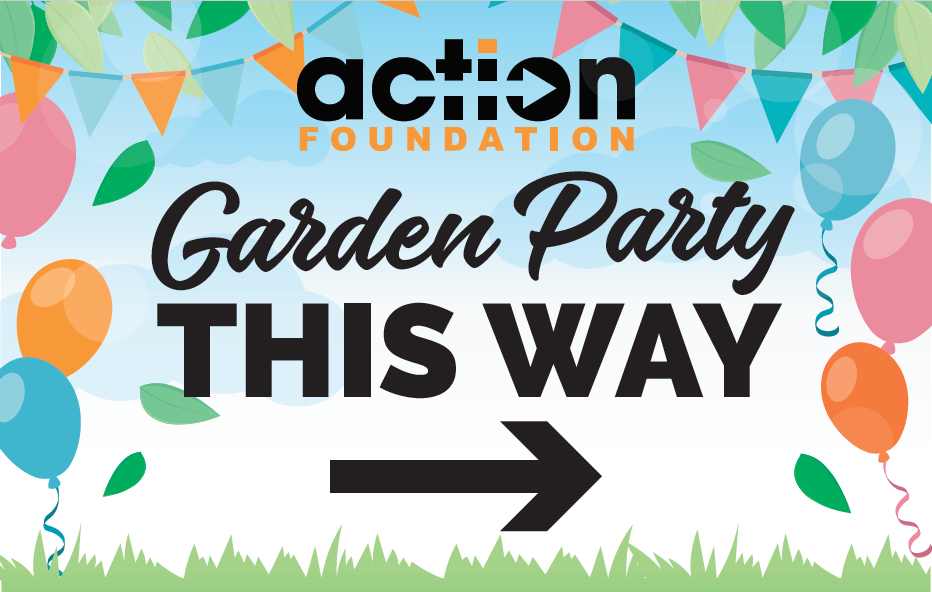 There's still time for YOU to party!
Support vulnerable refugees by throwing an Action Foundation Garden Party Fundraiser at home. If you've spent lockdown perfecting your garden, here's a fun excuse to show it off!
We'll kit you out with a fun-filled party pack to hold your own socially-distanced garden party. Afternoon tea in the garden, Pimms party or children's tea party – this fundraiser is for everyone!
Our free Garden Party Packs include:
Bunting
Invitations
Cake Stand
Recipes
Game ideas
Selfie props
Social distancing safety factsheet
Fundraising tools
The money you raise directly supports refugees and people seeking asylum here in Tyne & Wear adapt to their new lives in the region. People seeking asylum have often fled war and persecution, have limited English and are at risk of homelessness.
Through Action Foundation's powerful combination of supported accommodation, free English classes and social interaction drop-ins, beneficiaries are given the tools to be able to move on with their lives.
Just get in touch with [email protected], and the team will send you a Garden Party Pack so you can get party planning! You can get more information about our Free Party Packs and Printable Downloads here