There have been some exciting developments on the Action Foundation Board of Trustees over the summer. After 15 years at the helm, Adrian Smith is handing over the Chair of Trustees role to David Lyall. Plus we're delighted to be welcoming Gil Okai as the latest trustee to the Board.
Action Foundation's CEO Julian Prior said of the changes: "I am deeply grateful to Adrian for his long-standing support and leadership from the very beginning of this work. His wisdom and concern for our beneficiaries has been outstanding."
"David brings a great deal of experience, skills and vision to the Board and so I am really looking forward to working closely with him to build on Adrian's great legacy and further strengthen the Board."
"The appointment of Gil as our newest trustee is also very exciting as he will bring a wealth of experience and complementary skills from both his professional and personal interests."
We caught up with them all for a chance for Adrian to reflect on his time with Action Foundation, to hear how David's feeling about his new role and to find out more about Gil.
---
Adrian Smith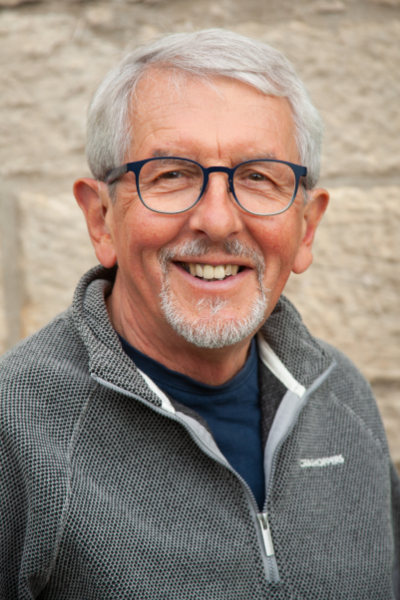 How long have you been involved with Action Foundation?
I've been involved with Action Foundation pretty much from the very beginning. Before Action Foundation I became engaged in helping mostly Iranian Asylum Seekers at City Church through the process of gaining status. That was probably 20 years ago. We were looking for practical ways to help and when Julian took his year out that led to the formation of Action Foundation I was involved in that process. Things moved on from there initially as part of the Open Door charity and then as a charity in its own right some 10 years ago. So I think its somewhere around 15 years

When did you become chair of Trustees?
I think right from the start of the Board. Before that we were a part of the Open Door charity.
How have you seen Action Foundation grow?
Massively, and in ways I could not have imagined at the beginning. Initially we were focused on housing and providing support for asylum seekers. Julian was the only "staff" member paid by City Church. We have grown from what might be described as a "cottage industry" to a significant regional charity with 28 staff members, helping hundreds of clients by providing a wide range of services, and a budget over £1.5m. We are well networked with local authorities, and other charities and our achievements have been recognised in regional and national awards.
What advice do you have for David?
David has been a Board member for a number of years and has a wide range of expertise and experience which will serve the charity well. It's a great role to occupy, challenging at times but very worthwhile. My only "advice" would be for David to draw fully on his skills in listening to and enabling others, plus always keeping an open mind towards what may open up in the future.
---
David Lyall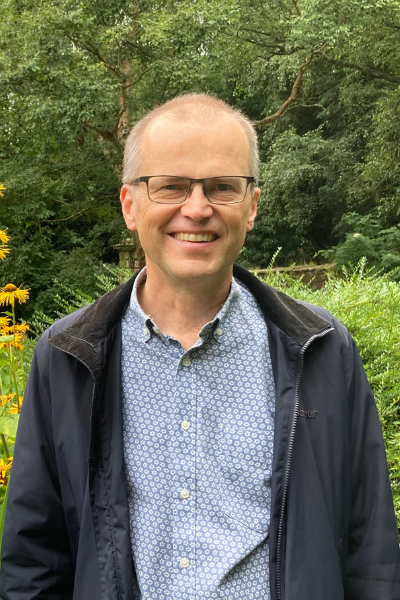 Tell us a bit about yourself…
Just like our many clients, I'm not a native of the North East but came here 40 years ago and have made it my home, met my amazing wife and our three sons were all born here. I love the friendliness of North East people and thrilled at the way that so many are reaching out to welcome those from other nations who arrive here. I've always had a dual career – my paid work in digital and also through my church volunteering to build community with people from a wide range of backgrounds.
What's your experience of Action Foundation?
I've been a friend of our Chief Exec Julian Prior since before he began Action Foundation and we've worked together to help vulnerable people over the years. Through the church we've been strong supporters of Action Foundation and have contributed financially and in other ways to help AF grow into the thriving organisation it is now.
How are you feeling about taking on the position of Chair of Trustees?
I have huge respect for Adrian Smith our retiring chair and thrilled that he will remain on the board to steer me through the initial period. This is such an exciting time for us, with our growing impact in housing, language, community building and through the many partnerships we have. It feels like a key time to review where we are going in the light of Covid-19 and the many opportunities and challenges before us. I'm looking forward to working with Julian and the management team and the trustees to ensure that we continue to attract the right people onto the board and into the organisation and that we only grow where that is sustainable and in line with our vision and values.

What's your vision for the future of Action Foundation?

Empowering refugees, asylum seekers and migrants will remain at the heart of what we do. We already look to learn from and help other organisations and I'm keen that we strengthen partnerships still further.
Gil Okai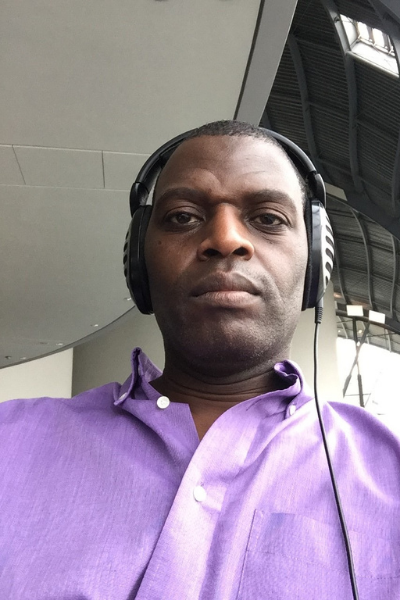 Tell us a bit about yourself…
I was born and bred in Newcastle, I've escaped a couple of times, but an invisible piece of elastic keeps bringing me back! I started working in the world of finance in the 1990s and am now a financial adviser, member of The Personal Finance Society, Pensions and Life Savings Association, Member of the Chartered insurance Institute, Member of the Society of Mortgage Professionals. Non-executive Director for two pension schemes, business adviser and mentor.
To relax I've gone from playing football to avid photography, but for the last couple of years I've been learning the piano in my self-built recording studio.

What made you want to become a trustee for Action Foundation?
Back in in 2008 whilst visiting to Ghana I worked with the Salvation Army International and UK offices to rescue a destitute woman from a homeless life on the streets. I will never forget her words as we parted company – "Jesus will bless you!"
When I returned, I was appalled at profound difficulties faced by people seeking rehabilitation from rough sleeping here in Newcastle. I now volunteer for two Newcastle churches working the frontline to rescue the homeless. That led me to meet Julian in May 2019. The rest as they say is history….