Meet the team heading up our new interaction Drop-ins, Kate Townsend, our Drop-in Manager and Tolosa Tadesse our Drop-in Coordinator. Our Drop-ins, for asylum seekers and refugees, take place on a Tuesday at CastleGate and on Thursdays at the West End Library between 12 noon and 2pm.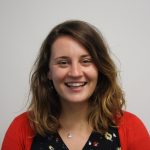 Kate grew up in north Nottinghamshire with her parents, two brothers and Cockapoo, Zoe. At the age of 18, she moved to Senegal for a year where she taught English and German to 5-25 year olds and lived with a local family – she is still on the lookout for any Wolof speakers in Newcastle! Kate then began her studies in French, German and Spanish at Durham University and spent summers and her year abroad, living and working in Rwanda, Germany and France. After graduating in 2017, she decided to stay in the North East and began managing the Sunderland Foodbank network, where she brought 11 foodbanks to work together and managed a warehouse which distributed food out to these foodbanks. Two years later and she is now managing our new drop-ins at Action Foundation! Kate said: "I'm very excited for this venture and can't wait to see how it develops." Outside of work she enjoys running and is doing the Great North Run for Action Foundation in September! She is a keen walker, an enthusiastic but not-so-good climber, and a terrible dancer. She is also a member of King's Church in Durham, where she lives, and enjoys cooking and baking and eating this with friends and washing it all down with a gin and tonic!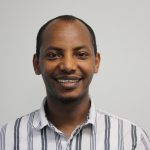 Tolosa is from Ethiopia and came to the UK in 2016 as an asylum seeker. Whilst waiting for his asylum claim decision he volunteered at FODI (Friends of the Drop-in for Asylum Seekers and Refugees in Sunderland) and also at Action Foundation for about two years. He was a resident of Action Letting following a positive decision on his asylum application and later left Action Letting when happily his wife and two children joined him from Ethiopia. After being awarded his refugee status Tolosa started volunteering at the British Red Cross as a Refugee Support Case Worker for four months. Most recently he got his first job in the UK at Action Foundation as our InterAction Drop-in Coordinator. In his spare time, Tolosa enjoys playing and watching football and is a fan of Arsenal football club!