The Action Foundation team is growing with the additions of two new members of staff this month – Andrea Ward is starting her role as PA to CEO Julian Prior, while Joel Sinyard is embarking on his post as Partnerships Development Executive.
We grabbed a chat with them on their first day to find out a bit more about who they are.
Andrea Ward – PA to Julian Prior
Tell us a bit about yourself:
I live in Hebburn, I've been married for nearly two years to Colin and between us we have four grown-up children – three sons and a daughter. No animals – I haven't got time for pets with all those kids. I enjoy going out walking, going out for meals and weekends away. I also really love period dramas – both reading the books and watching them on TV!
What's your career background?
I worked as a PA for 10 years in the private sector, followed by 26 years in the NHS working in health promotion, clinical research and in the last year for the North East Ambulance Service as PA to directors and chief operating officers.
What's your new role?
I'm personal assistant to the Chief Exec Julian Prior, so I'm sure I'll have a very busy workload and I'll have to be very organised and good at communicating. I especially love getting my teeth into organising events – it's one of my strengths.
What attracted you to the role at Action Foundation?
I've worked in health promotion within the BAME community as well as with asylum seekers in the past and really enjoyed working with these groups. I thought this would be a similar kind of role, so it interested me an awful lot. I have a friend who works at the organisation who highly recommends it, along with the ethos and values which I fully support.
_________________________________________________________________________
Joel Sinyard – Partnerships Development Executive
Tell us a bit about yourself:
I'm originally from East Yorkshire, I've got a twin sister and an older sister. I came up here for studying and fell in love with Newcastle, so I always knew I was going to settle here. I live in Washington with my fiancé and our cat and dog – an English Springer Spaniel who has a lot of energy! So obviously we do a lot of walking and hiking. My dad used to be a film lecturer at Hull University so I'm really into cinema – we're a very filmy family, my twin sister is a screenwriter. I'm also really into live music and sport.
What's your career background?
I came straight out of uni knowing I wanted to help people in a broad way, so my first job was in an old people's home in the North East. It was just supposed to be a bit of experience, but I ended up staying there for two years because I absolutely loved it. Then I moved into a different charity called Fair Share working in surplus food redistribution. This involved building relationships with both retailers and charitable organisations, typically collecting food from retailers that had become surplus for various reasons, usually packaging, and distributing to places like food banks and hostels.
Eventually I moved into funding at the National Lottery Community Fund which was a really interesting experience but took me one step further back from front-line charity work and helping people directly.
What about your new role?
I'm taking a step forward towards people again in my role as Partnerships Development Executive. I'll be working with lots of different organisations and individuals. That could be churches, looking at in-kind gifts or volunteering, and building lots of relationships with all kinds of different stakeholders.
I think it's going to be a really vibrant kind of role with lots happening all the time, meeting lots of people within different aspects of Action Foundation. I'm really looking forward to it!
_________________________________________________________________________
Join Action Foundation!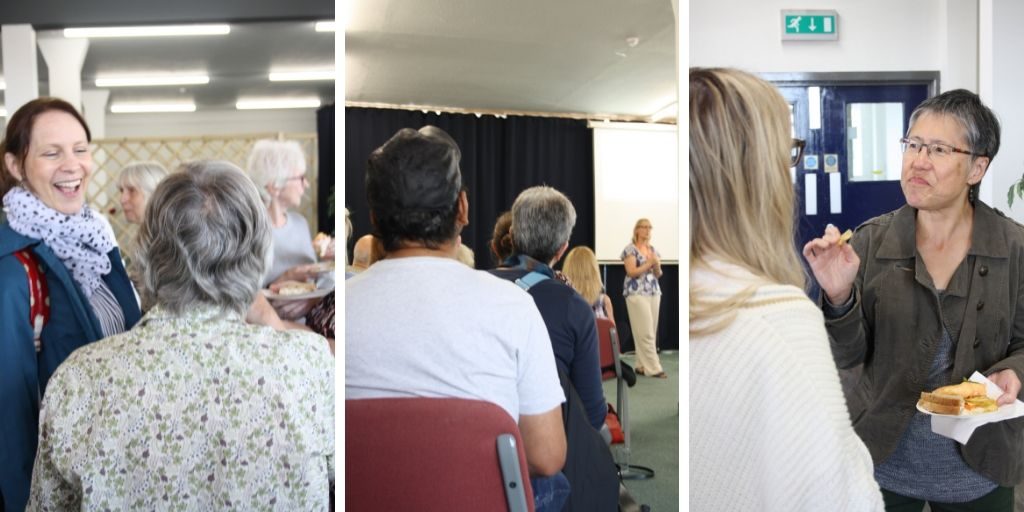 Keep an eye on our recruitment page for all the latest vacancies – we're currently looking for two Drop-in Co-ordinators
Or you can get involved by becoming a volunteer