We're delighted to share with you that online art store and fundraising initiative Art for Refugees has chosen to support Action Foundation over the Christmas period.
Their website sells from a selection of more than 100 pieces of art, donated by artists from across the world with 100 per cent of their profits going to support refugees, asylum seekers and other migrants. Over the next few months, profit from any art prints sold will be split between Action Foundation and fellow refugee charity Choose Love.  
Christmas cards
And as if that wasn't enough, Art For Refugees are also launching their very own range of Christmas cards to help raise money for the two charities, which will be available to purchase through their website within the next week. We absolutely love their selection of everyday cards and will definitely be stocking up on the new releases over the festive period.  
Art for Refugees founder, Bethany Carter-Roberts, said:
"At Art for Refugees we are really passionate about supporting small local charities who are working with refugees and asylum seekers in their own communities. As soon as we saw the work of Action Foundation we knew we wanted to support you, especially the language lessons and practical ways you are helping people get the tools they need to be more independent. We look forward to kicking off this collaboration in the countdown to Christmas!"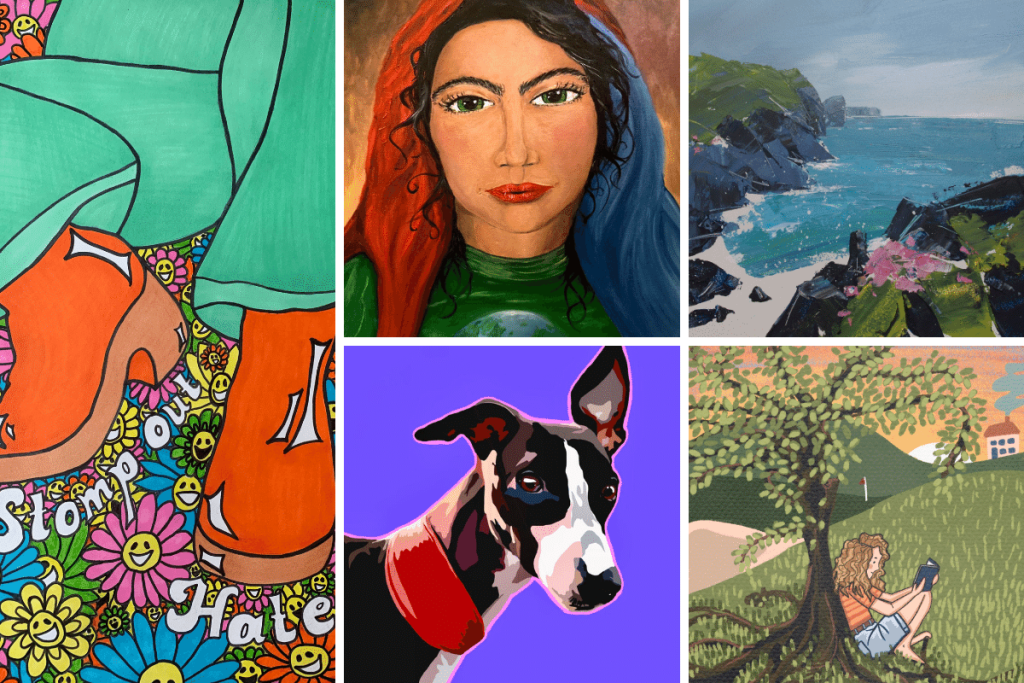 Art For Refugees was a passion project started up by Bethany during the COVID-19 pandemic and soon grew into a community of likeminded artists. Bethany has now been joined by Yasemin and Holly in London and Matt, who is based just up the road in Allendale, Northumberland.  
Art for Refugees can be found on Instagram, Facebook and Twitter, so do give them a follow and see if anything catches your eye! 
Abi Walker, Fundraising and Grants Officer for Action Foundation said she was really pleased Art for Refugees had selected Action Foundation as one of their chosen charities.  
"I'm a huge fan of the work done by Art For Refugees and was really over the moon that they wanted to work with us. The timing couldn't be better as we're just about to launch our Christmas campaign, raising money for our Action Language school. The money raised by Art For Refugees will make a huge difference to the lives of refugees across Tyne and Wear.   

I can safely say that all my friends and family will be receiving beautiful prints and cards for Christmas this year!" 
You can visit the Art for Refugees print shop here.  Why not sneak a peek? Remember that every purchase will help support vulnerable refugees.