This year we had another busy Refugee Week (14th-20th June) and we're excited to tell you all about what we've been up to! The theme of this year's Refugee Week was 'We Cannot Walk Alone' and it was all about celebrating the contributions to our community made by refugees, as well as highlighting some of the issues faced.
Our fabulous fundraisers took the theme and ran with it, while raising over £500 for Action Foundation, supporting refugees and asylum seekers across Tyne and Wear. Here's how they did it…
---
Garden Party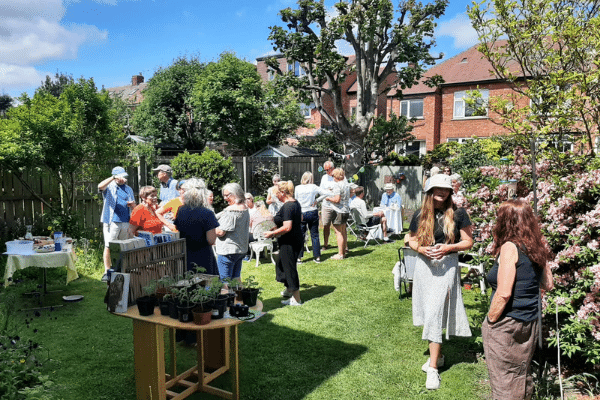 Kicking Refugee Week off with a bang…. Mother-daughter duo, Sophie and Pauline, held a Summer Garden Party and raised a whopping £285 for Action Foundation.
This dream team's Garden Party was filled with cake, Pimms and friends – we can't think of a better combination!
"We had a fantastic day and were really lucky with the weather. It was a really lovely way of getting friends and neighbours together in a safe and fun outdoorsy way to raise money for your wonderful charity. And apart from raising money, it also spread the word about the valuable work of Action Foundation.
"We'd recommend having a garden get together as it's not difficult to organise and is a really nice thing to do."
A huge thank you goes out to Sophie, Pauline and all of their guests. If you'd like to throw your own Garden Party fundraiser you can find out more here.
---
Benton CC Football Club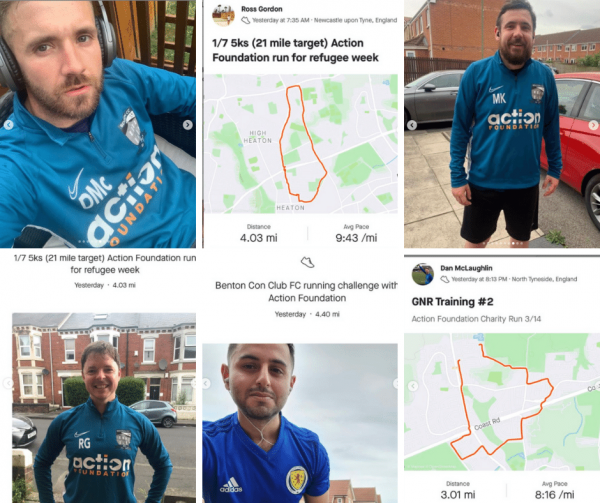 The lovely lads over at Benton CC Football Club hit their £200 fundraising target with their week-long fitness challenge. They challenged themselves to run 7, 14 or 21 miles over the week and between them they've racked up 400km – wow!
"Until a year ago, when I first heard of Action Foundation, I don't think many of us, myself included would have had any idea where to send somebody it they were asking for support or guidance for refugees. 
We hope the money raised can help but we also hope that every time we shared a social media post, a few more people became aware of Action Foundation, Refugee Week and where to send people for help in the future." 
A massive thanks to the guys over at Benton CC, we've been absolutely blown away by your fundraising efforts.
You can sponsor their challenge through their fundraising page or keep up with what they're up to over on their Facebook page.
---
Nadia's Moroccan Cookery Workshop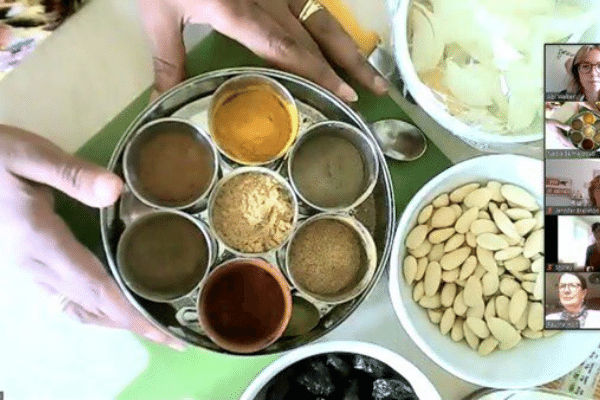 Nadia, an Action Language volunteer from Morocco, hosted a Moroccan Cookery Workshop on Tuesday. Nadia taught our keen cooks how to make the perfect Moroccan dish – as well as teaching them about Moroccan culture and traditions!
"It was fabulous, not only did Nadia show us how to cook a traditional Moroccan meal, she explained why we use the traditional tagine cooking pot and the health benefits of all the spices. I started with a group of ingredients and I've ended up with a delicious looking evening meal"
Thanks so much to Nadia for hosting this wonderful event and for donating 25% of the profit to Action Foundation! You can see more of Nadia's tasty cookery over on Instagram where she posts via @moroccanfoodculture
---
Rotaract Tyneside's Brownie Bake-Along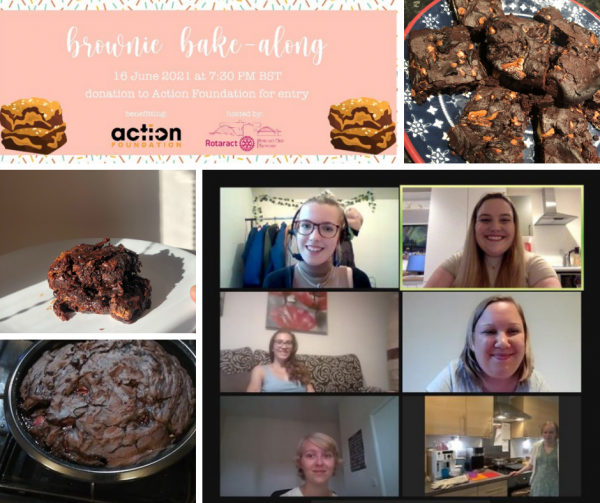 We ended the week with a virtual Brownie Bake-Along by the folks over at Rotaract Tyneside – a group of young people committed to supporting the local community and raising money for charity.
After a presentation from Action Foundation, things got messy in the kitchen as we followed a brownie bake along. It was great fun and raised £50 to support refugees and asylum seekers across Tyne and Wear.
"Everyone had a great time and learned so much about Action Foundation, its purpose, and the ways it helps our community."
Thanks SO much for inviting us along and raising money for Action Foundation!
---
It's been an action-packed Refugee Week and we're so grateful to all of our supporters for their hard work in making it so memorable.
If you're feeling inspired to host your own fundraiser then please check out our Fundraising Pack or get in touch with [email protected] for a chat!