Refugee Week (14th – 20th June) is just around the corner and we can't WAIT to tell you what we've got planned.
The theme of this year's Refugee Week is 'We Cannot Walk Alone' and it's all about celebrating the contributions to our community made by refugees, as well as highlighting some of the issues faced.
This Refugee Week we have a jam-packed schedule…..
---
Nadia's Moroccan Cook-Along

What? Virtual Moroccan Cookery Workshop
Where? Zoom
When? Tues 15th June 13:00 – 14:30
On June 15th we're inviting you to join Nadia, an Action Language volunteer from Morocco, who will be taking us on a live Moroccan cookery journey! Nadia will use her knowledge of traditional Moroccan cooking to show us all how to cook up a storm.
25% of all profits will go directly to Action Foundation – meaning you can cook up a tasty treat for the family as well as raising money to support refugees and asylum seekers across Tyne and Wear. Win win!
This event has limited capacity and we're expecting it to be a sell-out – so get your tickets quickly if you're interested!
---
Garden Party Fundraiser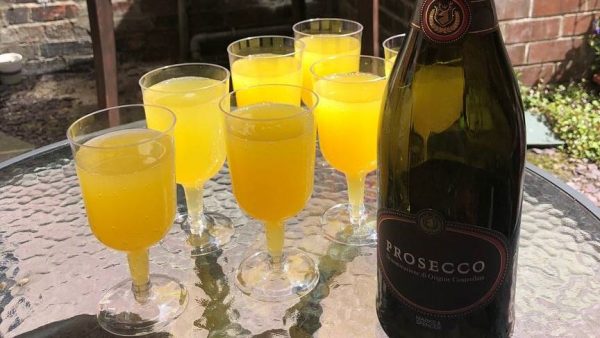 This Refugee Week we're inviting all of our supporters to host their very own Garden Party and raise money for Action Foundation along the way!
Invite your loved ones, get hosting and simply charge everyone £5 to come along – easy!
You can get creative with your garden parties – whether you're throwing a prosecco party, fake festival or sophisticated afternoon tea!
Get in touch with [email protected] if you fancy throwing a Garden Party and raising money for Action Foundation this Refugee Week!
---
Benton CC Take on Fitness Challenge

Benton CC is a local football team which champions inclusion and has been a big supporter of Action Foundation. This Refugee Week the lads, and their friends and families, will be taking part in a 7/14/21 mile challenge over the course of the week. This is a huge undertaking and we can't wait to see how many miles they rack up over the week!
They'll also be doing some other fitness challenges (including their highly competitive keep-up challenge) which you can follow over on their Facebook page
You can support this amazing local team with their fundraiser over on their fundraising page – go Benton!!
---
And that's not all…….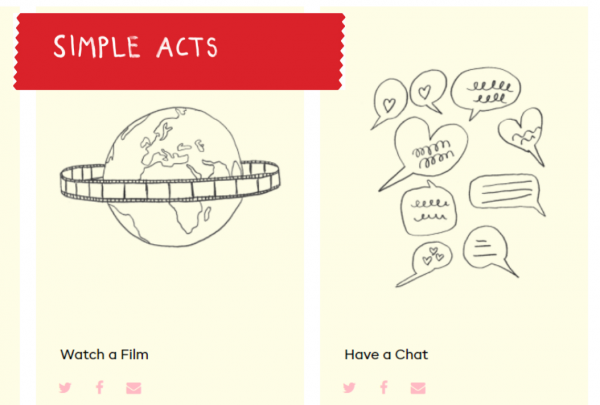 There are SO many ways to get involved with Refugee Week, and we particularly love the 8 Simple Acts in keeping with the theme 'We Cannot Walk Alone'. Whether it's getting friends together for a walk of solidarity, or making an effort to watch a film or read a book that explore the ideas of walking in someone else's shoes, you can find some fantastic suggestions on the Refugee Week Website
You can also access a brilliant guide to ALL the Refugee Week Events being held both locally and across the UK in this easy-to-use Calendar.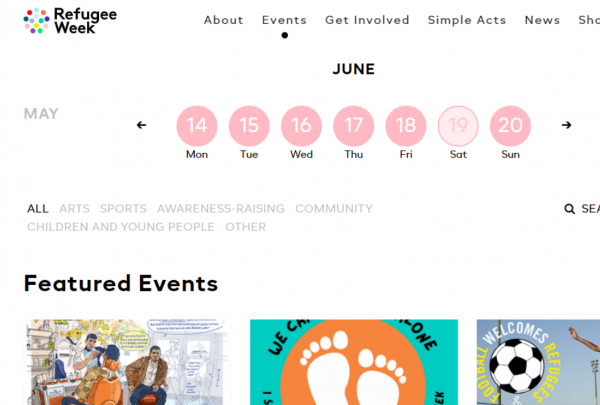 Refugee Week is a great time to remember why we do what we do and really celebrate the amazing contributions of refugees.
If you'd like to host your own event during Refugee Week please do get in touch with [email protected] – the more the merrier!