After our latest round of recruitment over the summer, we're delighted to introduce you to the latest members of the Action Foundation team!
Masitano Sichone is our brand new Data Systems Officer, Phoebe Pham has joined us as an Administrator, and Ian Raby is the new ESOL Coordinator for Action Language.
We caught up with the trio, to find out more about them and what they'll be bringing to their new roles…
---
Masitano Sichone, Data Systems Officer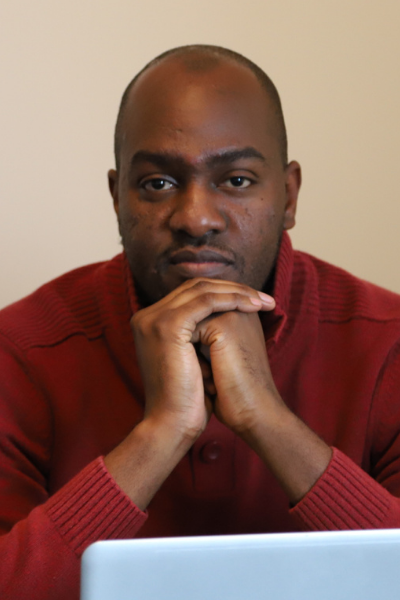 Tell us a bit about yourself:
I came to the UK in 2016 from Zambia to pursue a MSc in E-Business (Information Systems) at Newcastle University. I have always had a passion for computers since childhood having written my first computer program at age 13. I achieved this through reading my older brother's GCSE Computer studies textbooks. Apart from technology, I was a semi-pro swimmer, and I am currently interested in experiencing or learning new things.

What's your career background?
Being a tech enthusiast, I began my career with a BSc in Computing where I specialized in software engineering. Finding engaging roles in my country was not an easy task as at most jobs, I felt under-utilized and more of general I.T Support worker. I had also begun to admire entrepreneurs such as Bill Gates, Mark Zuckerberg and Larry Ellison and how they were changing the world with software they had created. For that reason, I decided to move abroad (come to the UK) to learn new skills and possibly find roles that I would be more enthusiastic about.
What's your new role?
I am the Data Systems Officer at Action Foundation. This is a new role created to support the development and implementation of a modern database system for the organisation. As the organisation has grown so has its data recording, data requirements and the need for a well-maintained storage of all its data.
What drew you to apply for a job at Action Foundation?
Looking into Action Foundation's ethos and values, I found the organisation's desire to support vulnerable asylum seekers, refugees and migrants in overcoming exclusion and poverty a very noble cause. This coupled with its recognition for a need to digitise through this new job role and my own advocacy for using 'Tech for Good' were the reason that I applied to the job.
---
Phoebe Pham, Administrator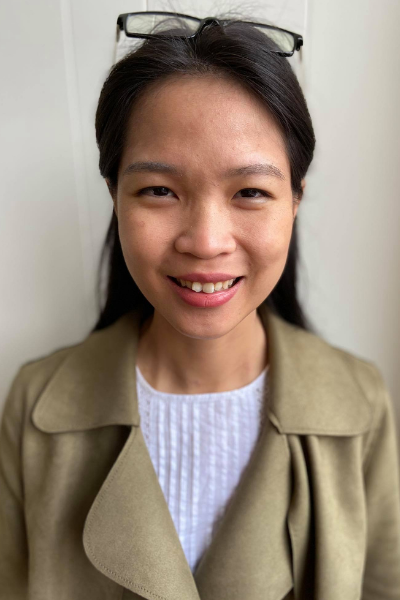 Tell us a bit about yourself:
Born in a small town located not far away from Hanoi – Vietnam, I spent my early life living up north with my family, before spending my university years and meeting my husband in Hanoi. Before relocating to UK with my husband, I had lived in Barcelona for over 2 years completing my Master's degree in Economics & Business Administration and then working for a local law firm. We have recently moved into a flat in South Gosforth which we love. We enjoy going out walking after work and finding new hiking routes on the weekend.
I also love cooking (most of the time without recipes), meditating, gardening (I am just a beginner) and learning about new cultures/languages.
What's your career background?
I have been mainly performing admin and service support roles over the last 5 years for several international companies. In general, I enjoy supporting other people to ensure a high quality of service and operations. This is very much in line with my education background in business administration.
What's your new role?
I am working as an administrator here. My work mainly involves giving administrative support to the Leadership Team as well as project teams. As Action Foundation grows quickly, my responsibilities will be more transferable and flexible. I am ready to learn, grow and hope to contribute greatly to the organisation.
What drew you to apply for a job at Action Foundation?
I strongly believe every one of us deserves to live an equal and happy life. As a migrant who has lived and worked in different countries, I partly understand difficulties which migrants might have to cope with and am motivated to help them out. This makes Action Foundation an ideal place for me the pursue this goal. Also, I feel so blessed to become a part of such a great team.
---
Ian Raby, ESOL Coordinator
Tell us a bit about yourself:
I was born and grew up in Newcastle but have been consistently disappointing people around the world with my lack of Geordie accent for many years! I enjoy reading, walking/hiking, swimming and classical music (opera). I studied East Mediterranean History and Russian at university and have spent much of the last 10 years living and working in the former USSR.
What's your career background?
After completing my degree I returned to Newcastle and worked in customer services at The Sage Gateshead before taking the CELTA teacher training course at International House Newcastle in 2010. I joined Action Foundation as a Classroom Assistant in January 2011 and after one lesson in that role found myself teaching the class until I left to take up a position in Ukraine. I worked for various International House schools in Eastern Europe and Central Asia for eight years, starting out as an EFL teacher and working my way up to Teacher Trainer and Director of Studies. From September 2018 until recently I was working as a Teacher Trainer and Drama Consultant in Voronezh, Russia. During lockdown I continued some of my teaching and drama/voice classes online but also provided Zoom ESOL lessons for charities in Northumberland and have been volunteering for "Check-in and Chat" via the NHS Responder app.
What's your new role?
I'm joining the Action Language team as an additional ESOL Coordinator. My specific role involves working with community organisations in the East End and West End of Newcastle to provide low level ESOL classes for those who are unwilling or unable to access what we normally offer at CastleGate.

What drew you to apply for a job at Action Foundation?
I've never really left Action Foundation and have often returned and volunteered during extended visits home. In the past, vacancies haven't come up at the right time for me so I was thrilled to be in a position to apply for this role and even more so to be offered it. I have loved living and working abroad but have often felt uncomfortable in only working with students who can afford rather expensive classes; it's wonderful to be back with students for whom English is a necessity rather than a hobby.
---
We're hiring!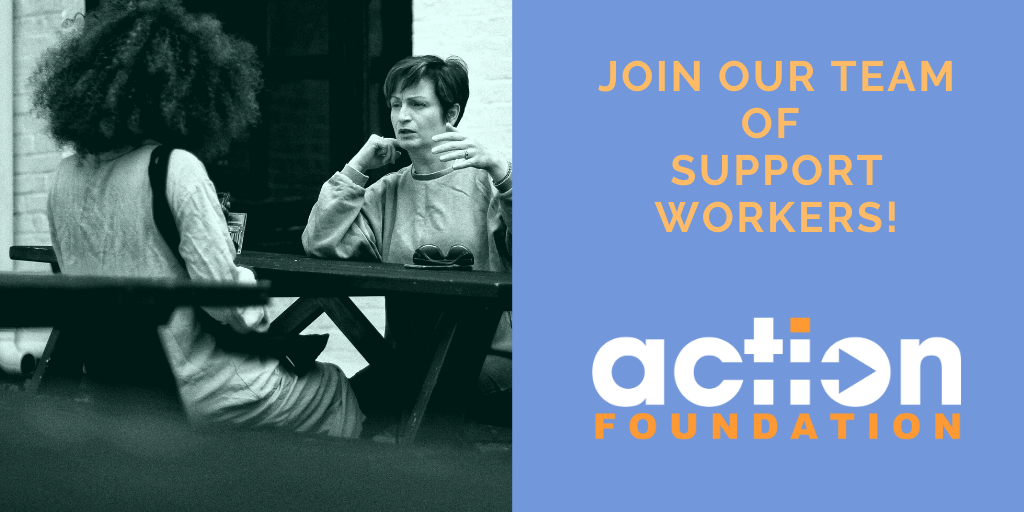 We're looking for a Full Time Support Worker to join our Accommodation Team providing 1-2-1 support for refugees and asylum seekers. Is that YOU?! We'd love to hear from you… check out the full job description